This site is a working draft for "A field Guide to the Spiders of Australia" by Robert Whyte and Greg Anderson for CSIRO Publishing due to be published in 2014-15. As images and sightings get added, we'll tell you here. Please let us know if you spot any errors.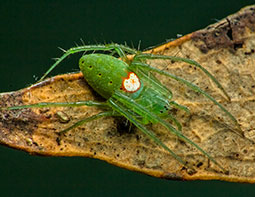 Araneus talipedatus, seen at Mount Mee, South East Queensland, during an Entomological Society of Queensland outing in 2014.
Click here for a Checklist of Australian Spiders, 2013
by Volker W. Framenau, Australasian Arachnological Society, 3,586 species in 646 genera and 80 families.