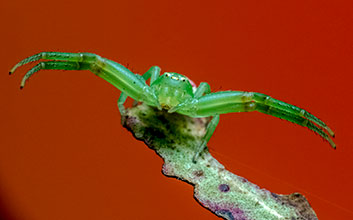 Many-spotted Flower Spider
Lehtinelagia variabilis, Lehtinelagia evanida and Lehtinelagia multopunctata are impossible to tell apart in the field.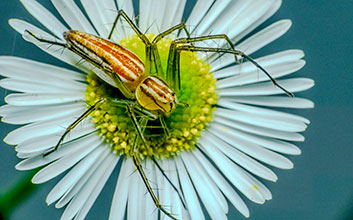 Lynx Spiders
The delightful Lynx Spider family is full of frisky little critters found leaping about gardens, parks and bushland. They are energetic daytime hunters, pouncing on their prey like cats, hence the name.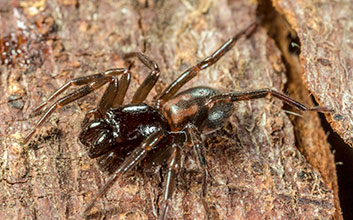 World's first photos of living Desognaphosa sp.
A Trochanteriid resembling both a Desid and Gnaphosid. Thanks to Dr Robert Raven for the live specimen.