Female from above, on leaf
Diaea evanida is typical of Diaea species in that it has green legs and cephalothorax and a whitish-yellow abdomen with red markings. This allows it to hide on green leaves or in flowers and to catch insects by stealth. (Find-a-spider, USQ).
Flower spiders are diurnal and are common on Australian native flowers such as grevilleas and wattles. They are territorial with only one spider occupying a flower, unless they are male and female come together for mating. The occupant will often sit on a flower until the petals wilt before moving onto another flower. At night flower spiders hide under the petals or leaves. (www.amonline.net.au)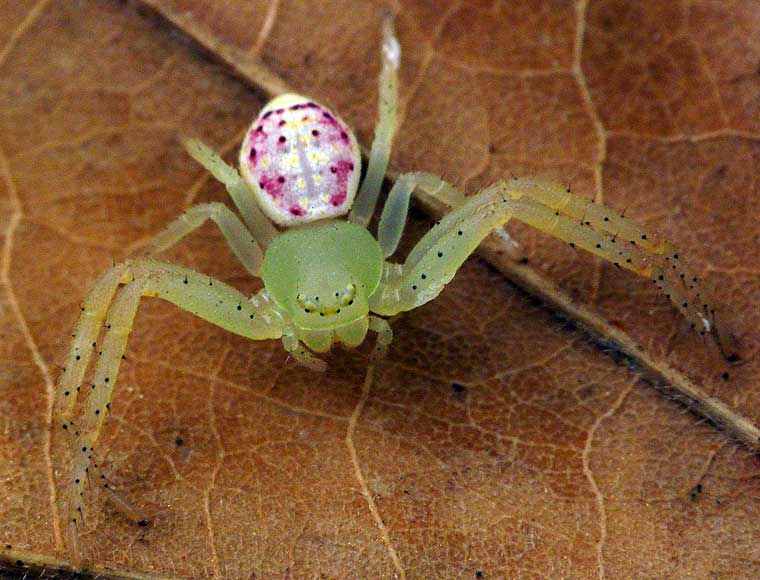 Photo: Robert Whyte
Female, eating a fly
This photo shows Diaea evanida reducing its prey to an exoskeleton, a useful trick for museum curators who could use the exoskeleton as a preserved specimen. Diaea evanida is a flower spider capable of sitting undetected in a flower, waiting for prey.
Photo: Robert Whyte
Female, face on, on bark
This Diaea evanida was seen in our garden at The Gap, quite late in the season, on Saturday, 12 April 2008. They less likely to be seen in Autumn due to the onset of colder weather. We looked for Diaea because some Sydney Arachnologists were wanting to collect some and were not finding them locally. This single specimen would probably not warrant their trip. Robert Raven (Queensland Museum) suggested the tropics might yield more.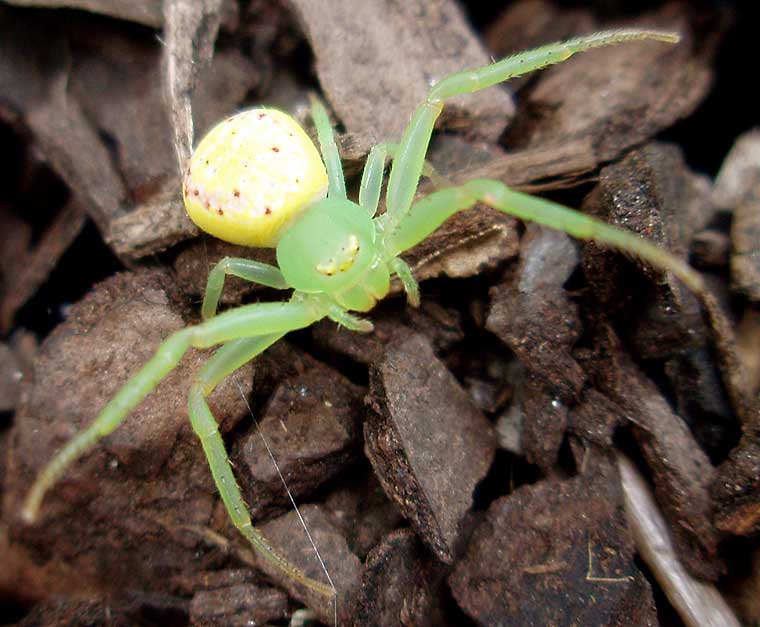 Photo: Robert Whyte
Female, with prey on Milkweed Flower (1)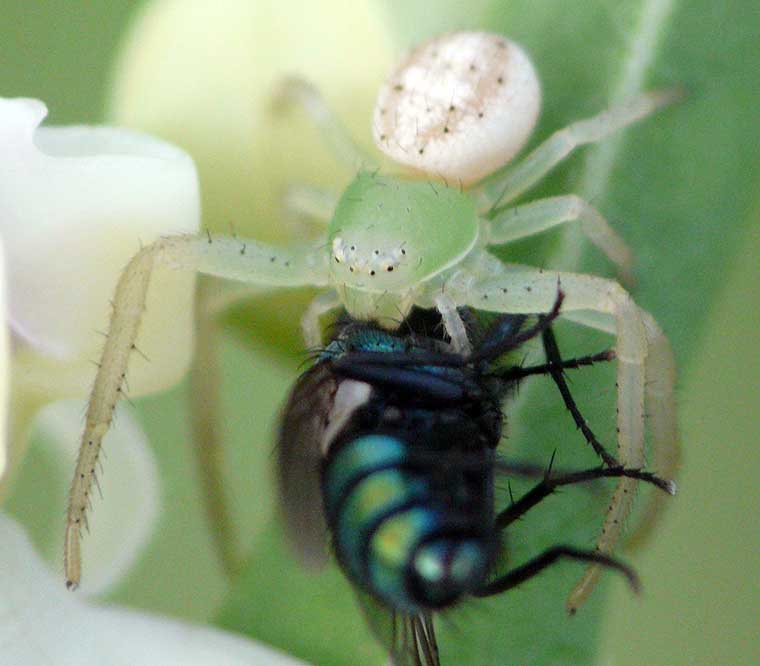 Photo: Robert Whyte
Female, with prey on Milkweed Flower (2)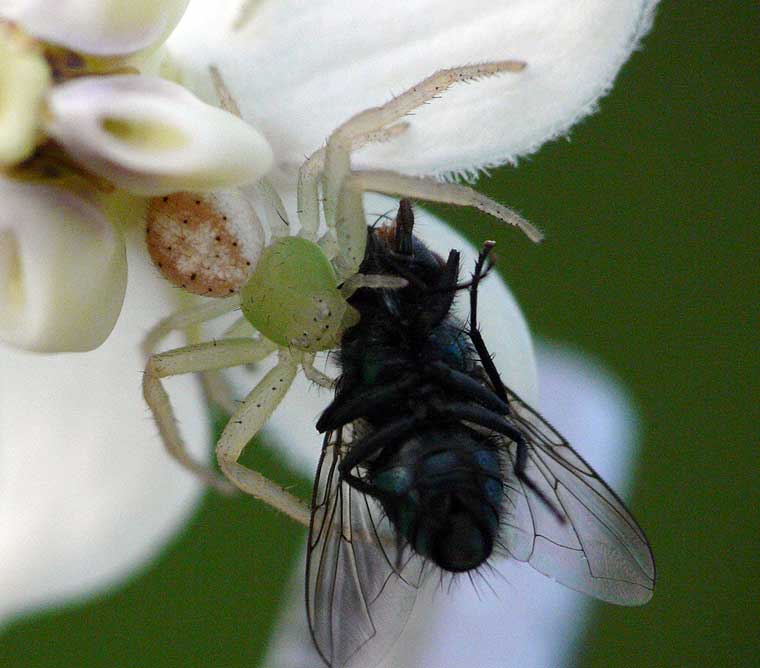 Photo: Robert Whyte
Female guarding egg sac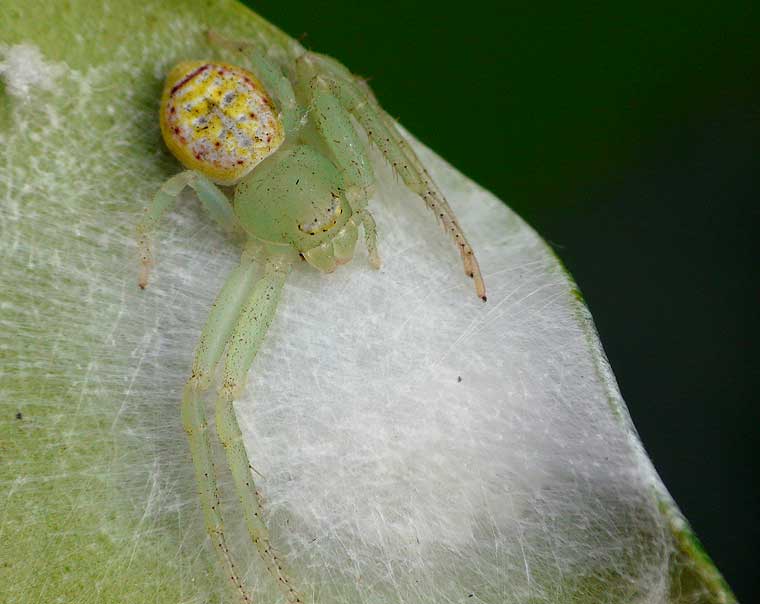 Photo: Robert Whyte
Male showing palps
The male is somewhat differently patterned, with a relatively bigger cephalothorax, as with many males in many families. This one was collected in a garden in Bromwich St, The Gap, adjacent to Fish Creek.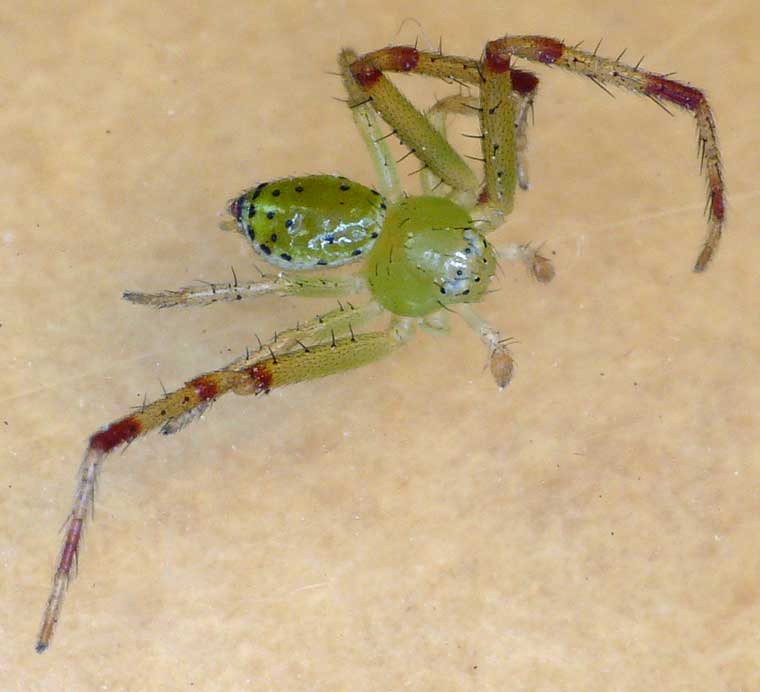 Photo: Robert Whyte
Male from above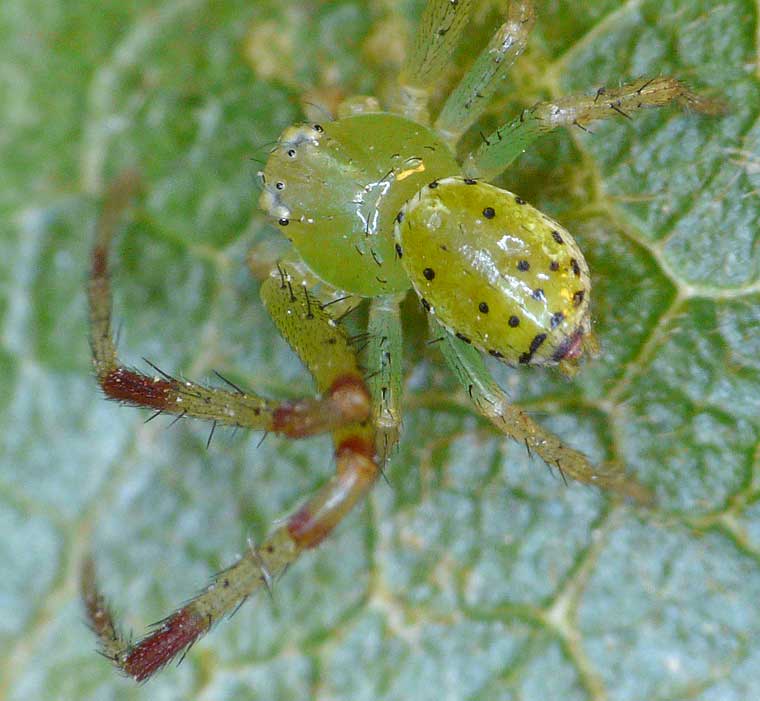 Photo: Robert Whyte
Adult female from above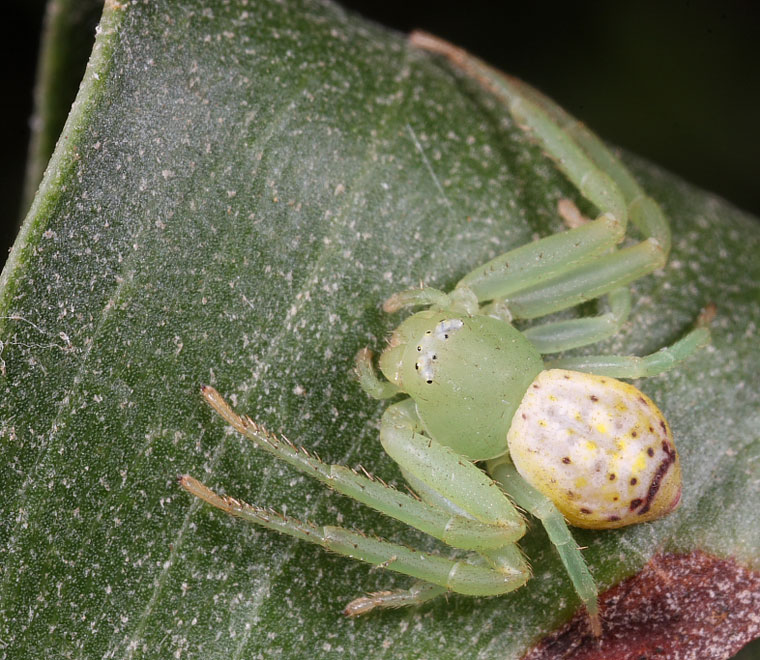 Photo: Dr Greg Anderson
Adult female from side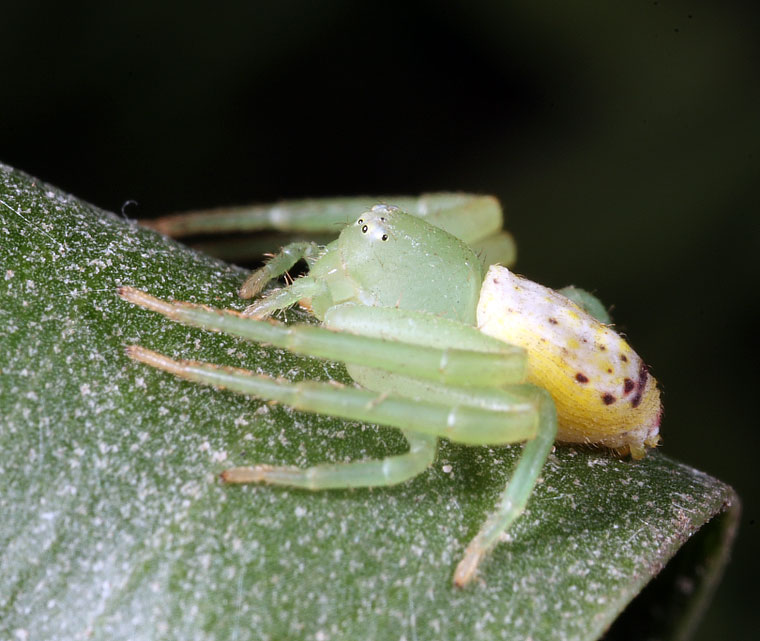 Photo: Dr Greg Anderson
Adult female facing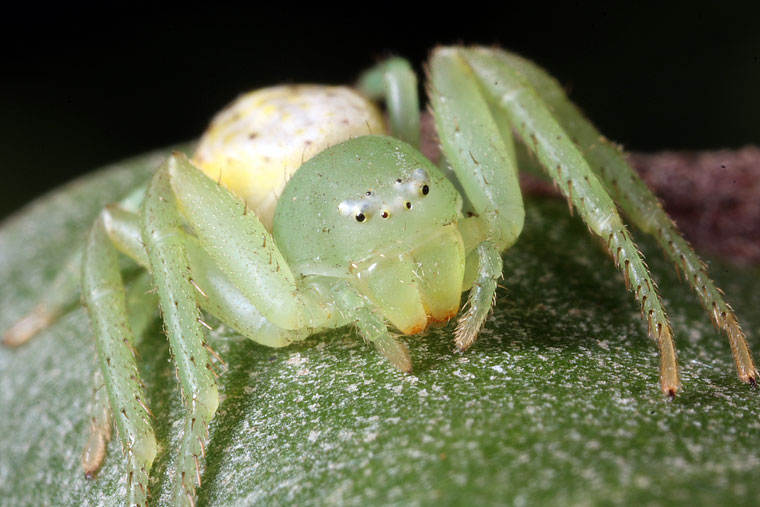 Photo: Dr Greg Anderson