Wrap-around Spider is so named for its habit of wrapping itself around a twig or flattening itself against bark. The upper surface of the abdomen resembles a cone shaped shield. It is composed mostly of a series of roughly circular discs each with a small slit in the centre. The lower surface of the abdomen is curved. These spiders rest during the day and build large vertical orb webs at night.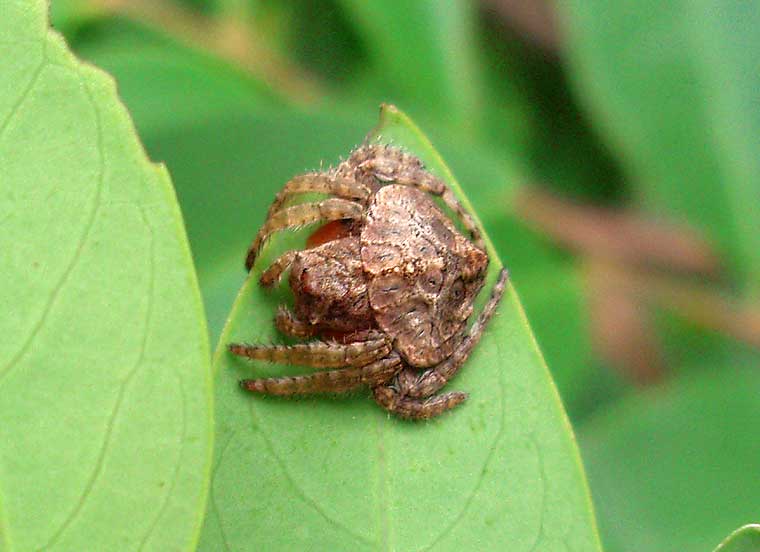 Photo: Robert Whyte
Female facing
Possibly a juvenile D. conifera, body length about 3mm.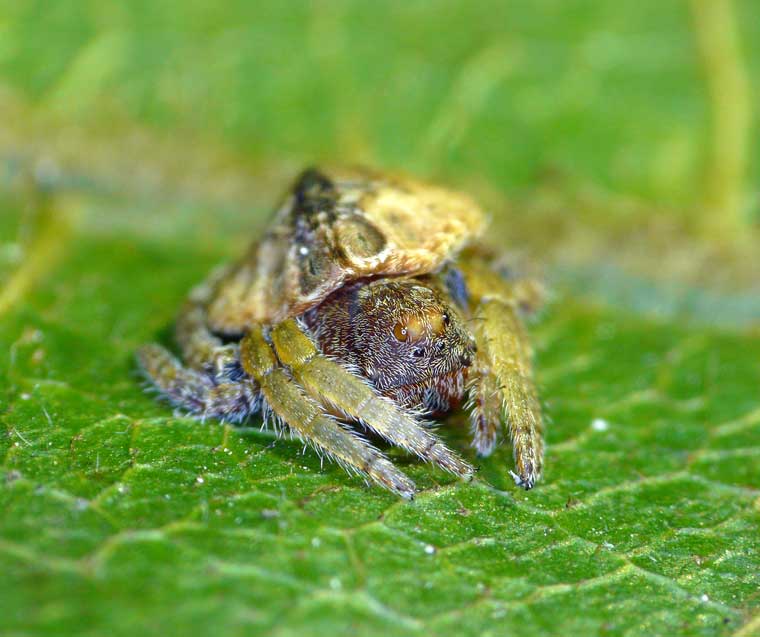 Photo: Robert Whyte
Female from above
This pattern variation is well within the range of what one might expect in a species.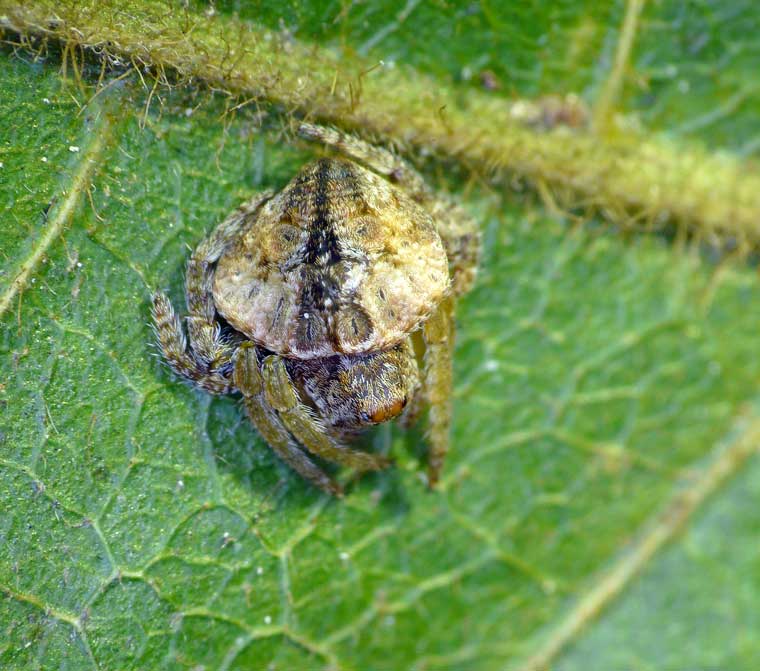 Photo: Robert Whyte
Female on twig, facing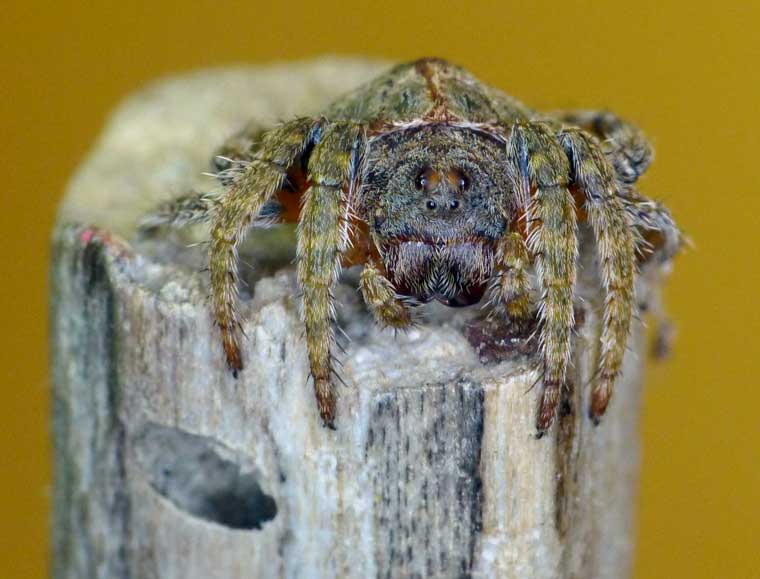 Photo: Robert Whyte