Facing camera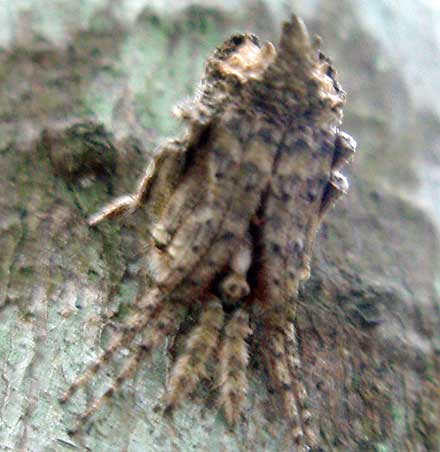 Photo: Robert Whyte
This spider, probably Poltys laciniosus, has excellent camouflage when resting on bark surfaces because of the way it draws its legs up tightly against the carapace, the shape of its body, and the colouration. The eyes are on a short stalk.
Thanks to Helen M. Smith author of revision of the Genus Poltys in Australasia Records of the Australian Museum 58(1): 43-96, for help with identification.
From above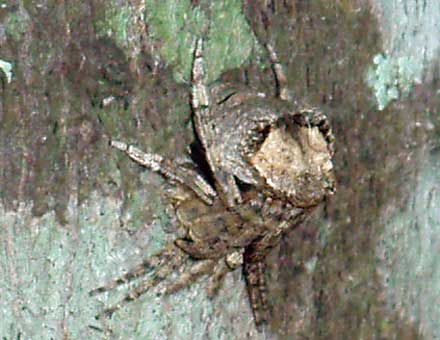 Photo: Robert Whyte
This spider reveals banded reddish brown colouration on its legs when it walks, normally concealed when at rest.
Poltys was also a mythical king of the Thracian city of Poltymbria( Aenus). Poltys and his brother Sarpedon were sons of Poseidon.