Female body length 14mm August 2009 Brisbane
David Hirst (SA Museum) writes: "At a guess this one should be another undescribed species that is green in life even as an adult ... found from Brisbane to Sydney at least." This spider was collected on green, intermingled foliage of Hovea acutifolia, Rhodamnia rubescens and Derris involuta at the junction of Fish and Enoggera creeks. Body length 14mm.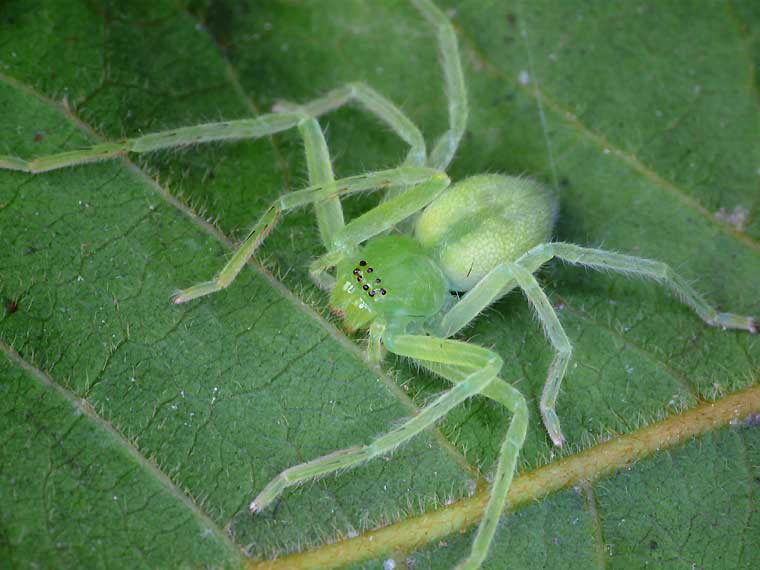 Photo: Robert Whyte
Female adult with egg sac, body length 10mm, Mt Nebo 25-10-11
This specimen of a relatively uncommon green Sparassid is slightly different to the one shown in the first photo on this page. The lower 4 eyes are straighter and the second row differently spaced. This spider was discovered in play equipment in the garden of the Mt Nebo community hall by Anna Harisson.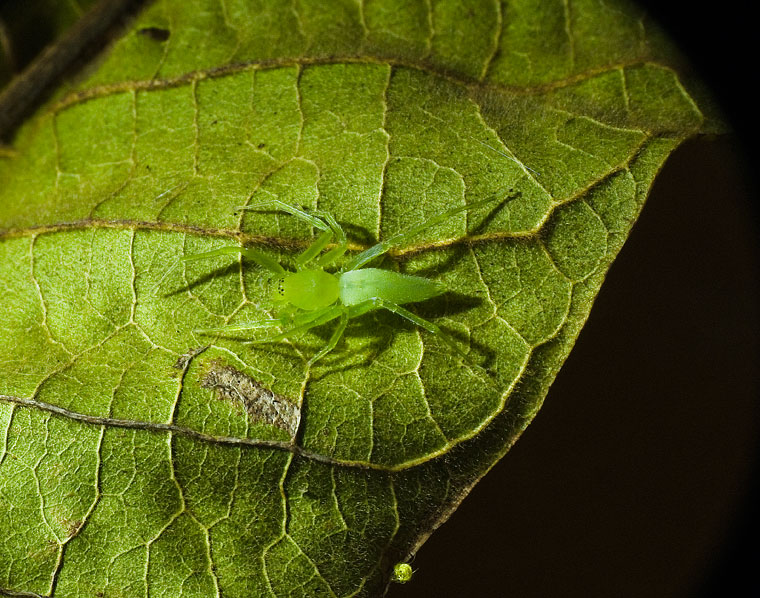 Photo: Robert Whyte
Female adult with egg sac, body length 10mm, Mt Nebo 25-10-11 closer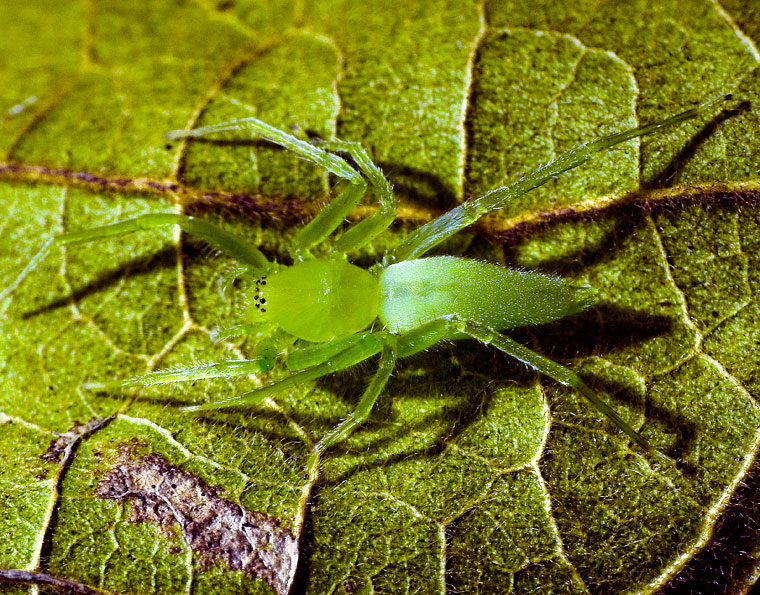 Photo: Robert Whyte
Female adult with egg sac, body length 10mm, Mt Nebo 25-10-11 closeup of eyes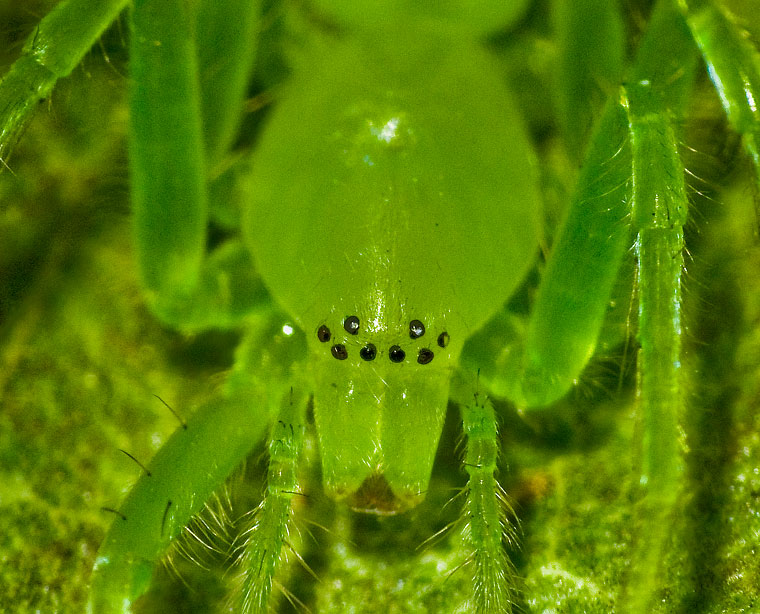 Photo: Robert Whyte
Female adult with egg sac, body length 10mm, Mt Nebo 25-10-11 facing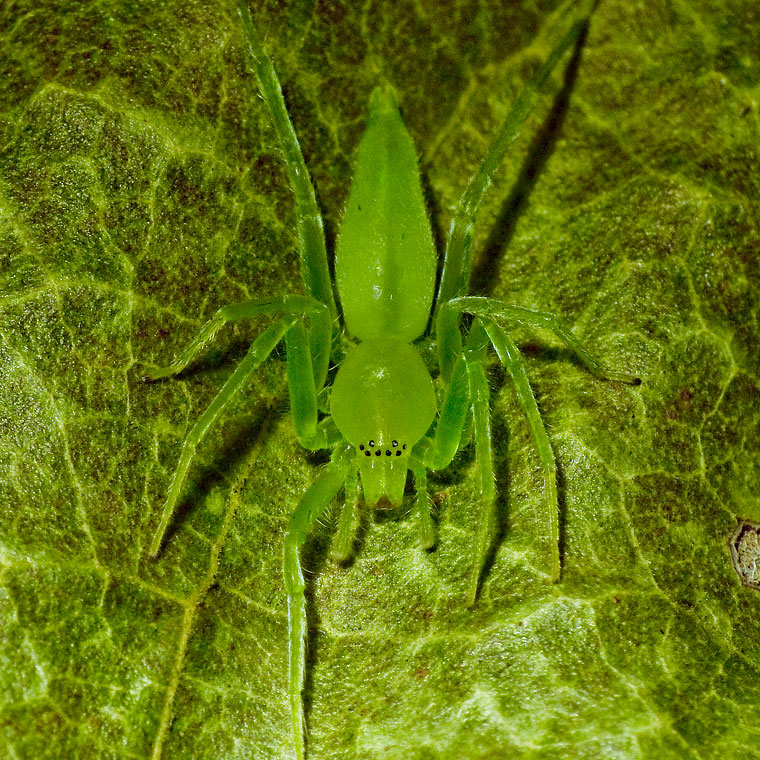 Photo: Robert Whyte
Egg, about .8mm