Male, facing, wide view
Avella angulata is a medium sized spider, body length about 9mm for adult females, 7mm for males. Found along creekbanks. Resembles Deinopis without the enlarged pair of eyes. The description was published in Koch, L. & Keyserling, E. Die Arachniden Australiens. Nürnberg : Bauer & Raspe Vol. 2 [1037 pl. 91 fig. 1]. The holotype was collected in Rockhampton.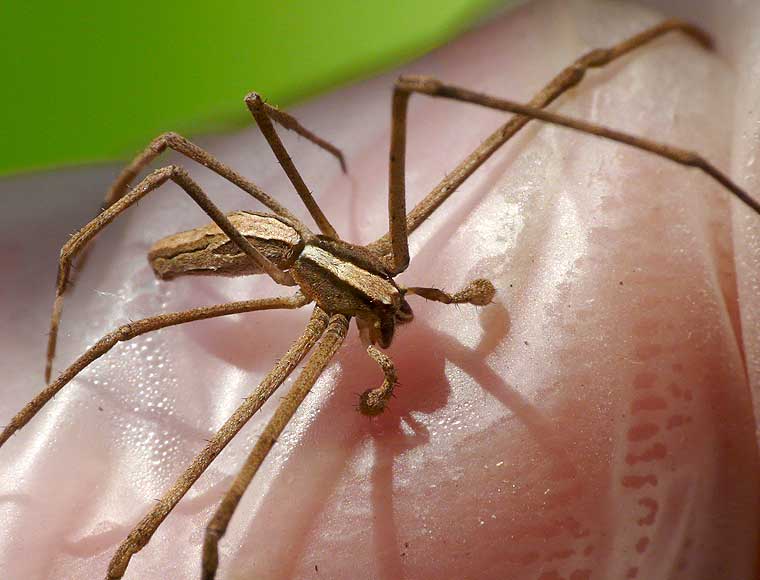 Photo: Robert Whyte
Male, wide view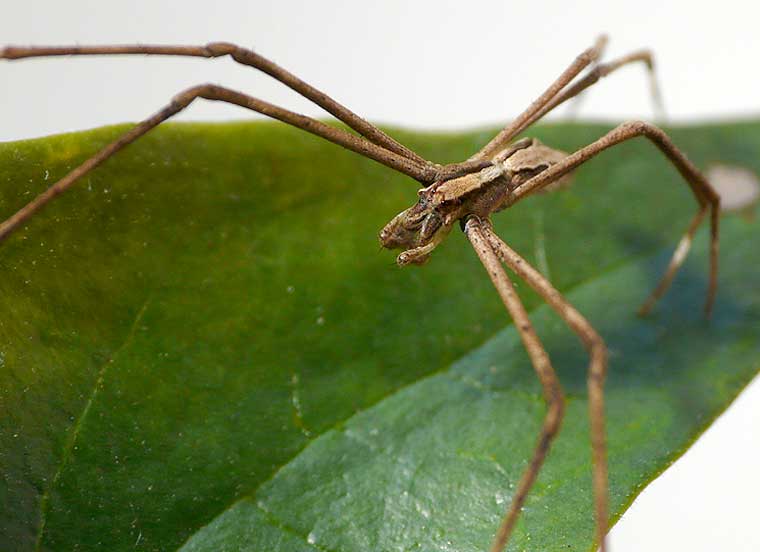 Photo: Robert Whyte
Male, facing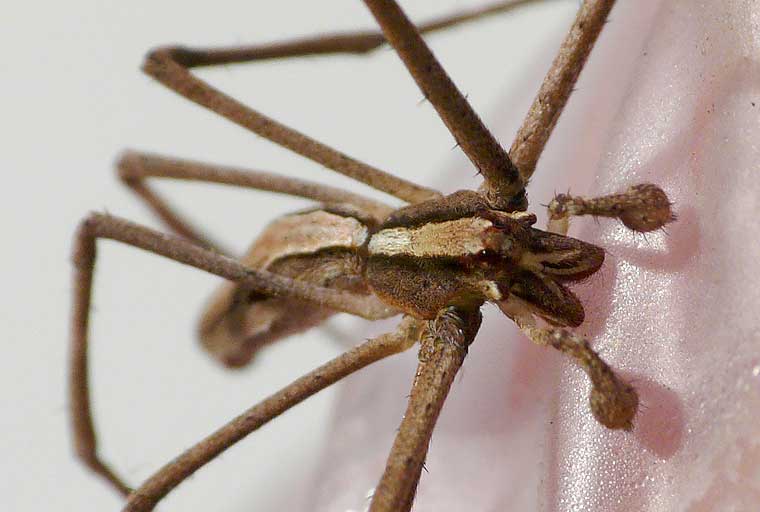 Photo: Robert Whyte
Adult female, facing
The female and the male are very similar, the female a little larger. This One was about 10mm body length. Collected on the creek near the SOWN shed, Paten Park in mid July 2009.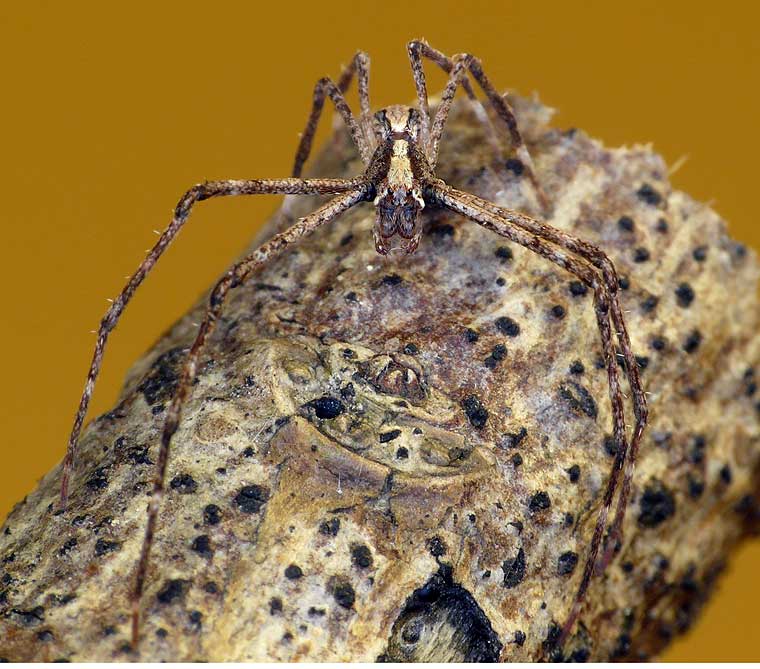 Photo: Robert Whyte
Adult female, closeup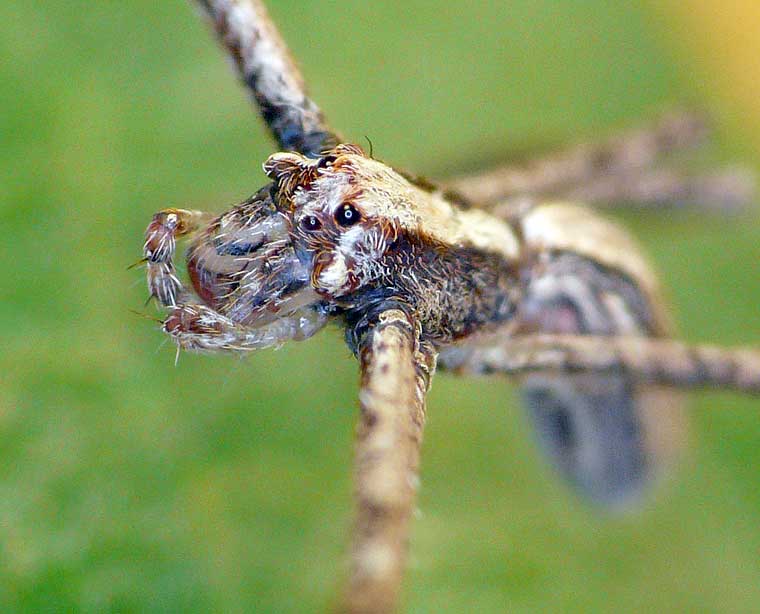 Photo: Robert Whyte
Another male, with mature palps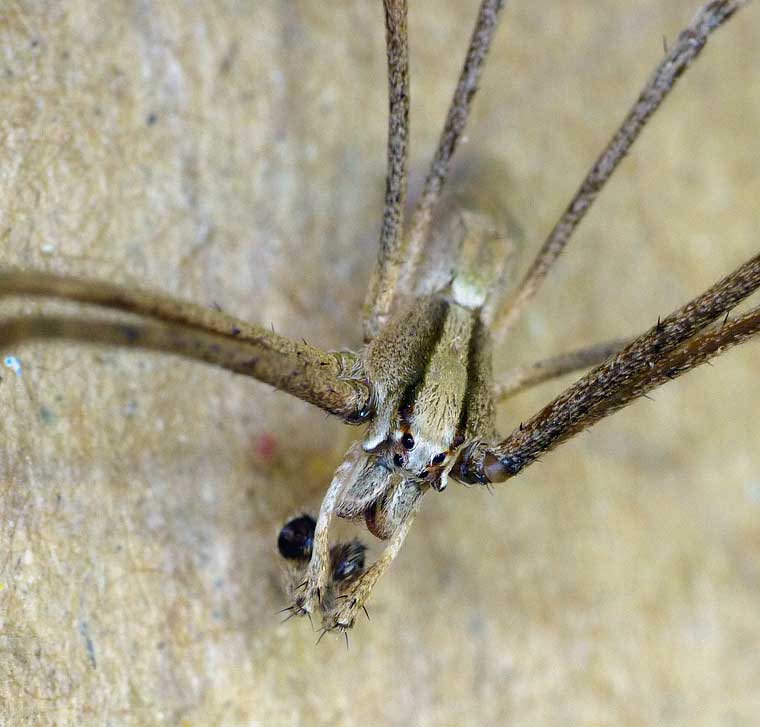 Photo: Robert Whyte