Medium-sized brown trapdoor spider with a burrow about 30 cm deep and up to 2 cm in diameter, with a D-shaped, waterproof lid, a slightly broader nest chamber 15 cm below the surface and a narrow retreat tunnel at the bottom. The spiders wait at the entrance with the lid slightly raised and are capable of rapid movement when grabbing their victims. This species is found throughout South Australia, especially around Adelaide, in parks and gardens, fields, river flats along the edges of creeks and drains. Can deliver an unpleasant bite without any known serious complications. Males wander at night during rain in April and May. (Atlas of Living Australia) Trapdoors dig their burrows as juveniles and live in the same burrow their entire life. If an adult trapdoor's burrow is destroyed they are unable to dig a new burrow and will die. (SA Museum)♀ 35mm ♂ 35mm
Male adult from above, Morgan, SA 5320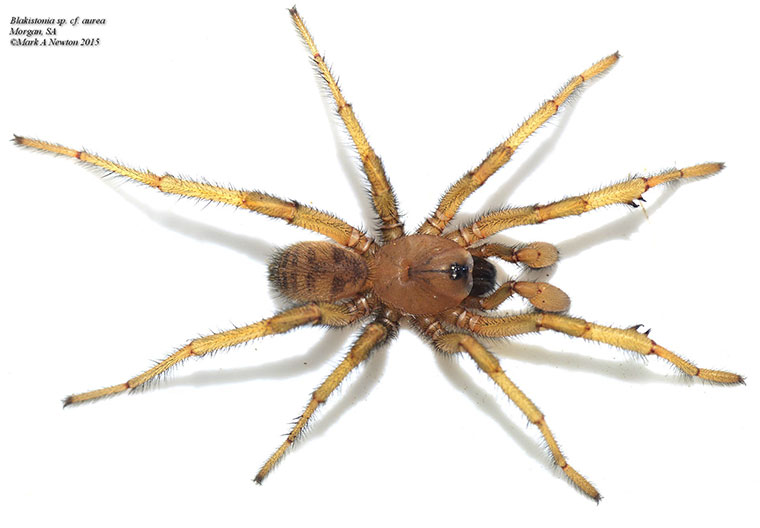 Photo: Mark Newton
Male adult facing, Morgan, SA 5320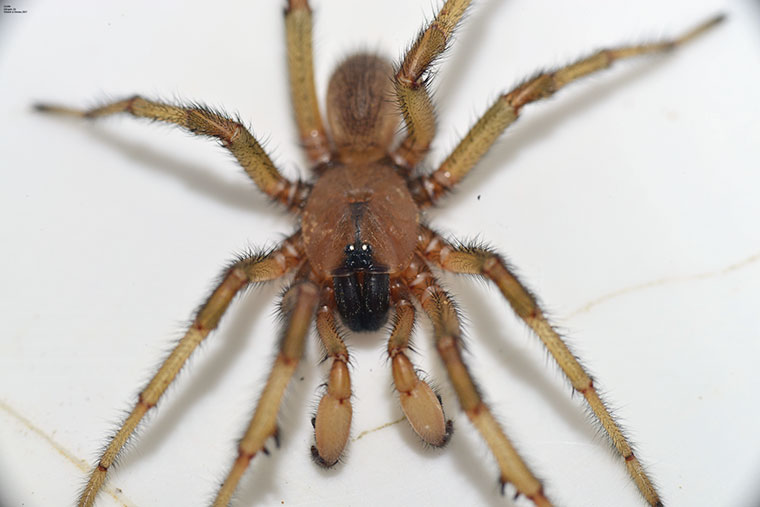 Photo: Mark Newton
Male adult with raised pedipalps, Morgan, SA 5320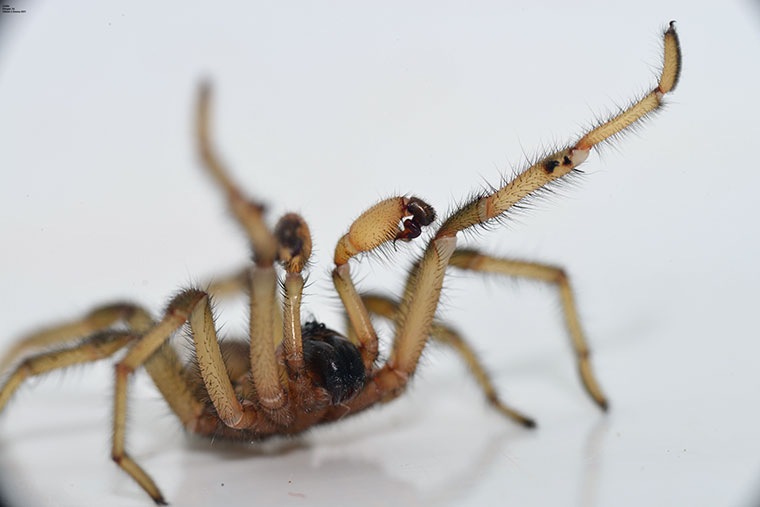 Photo: Mark Newton
Male adult underneath and closeups of palps, Morgan, SA 5320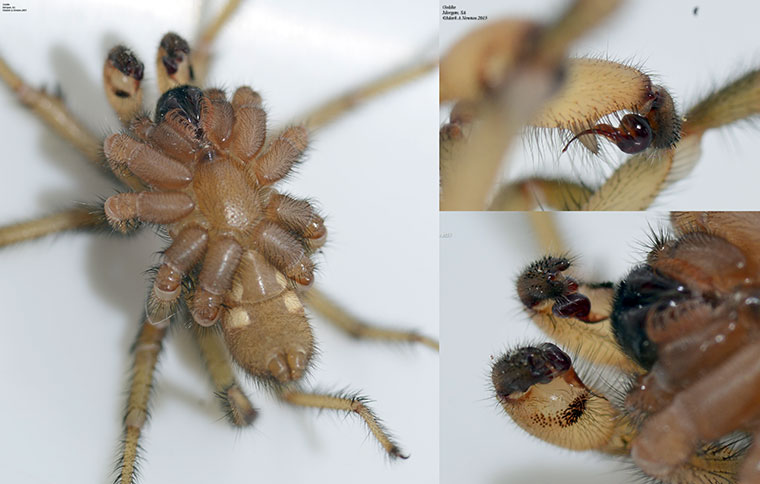 Photo: Mark Newton
Blakistonia aurea, female, Adelaide hills SA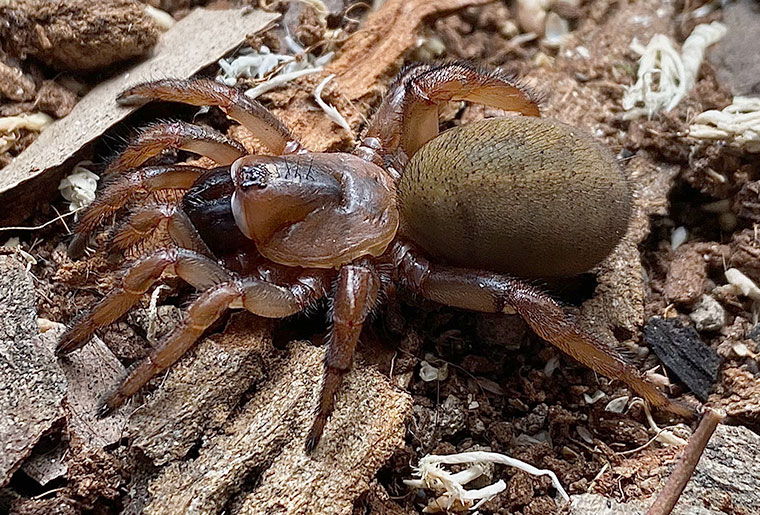 Will Austin
References
Hogg, H. R. (1902). On some additions to the Australian spiders of the suborder Mygalomorphae. Proceedings of the Zoological Society of London 1902(2): 121-142.
Main, B. Y. (1964). Spiders of Australia: A Guide to their Identification with Brief Notes on the Natural History of Common Forms. Jacaranda Press, Brisbane, 124 pp.
Main, B. Y. (1985a). Further studies on the systematics of ctenizid trapdoor spiders: A review of the Australian genera (Araneae: Mygalomorphae: Ctenizidae). Australian Journal of Zoology (suppl. Ser.) 108: 1-84.
Rainbow, W. J. & Pulleine, R. H. (1918). Australian trap-door spiders. Records of the Australian Museum 12: 81-169.
Simon, E. (1903a). Histoire naturelle des araignées. Paris 2, 669-1080.